The Best Historical 36mm (1/48) Miniatures!!
There is a difference between our miniatures and other historical 36 mm miniatures. The most notorious is the quality of the sculpting. 
We work with some of the most famed historical miniature sculptors, which allow us to offer a quality that can equal to bigger scale figures.
The other major distinction is that our figures have accurate anatomical proportions. This makes our figures a bit taller than the average 36 mm miniature, thus they are a bit taller but not bigger.
We usually release sets which will work perfectly as a vignette by itself, and in some cases, we release a group of sets hat may or not be combined to compose larger displays.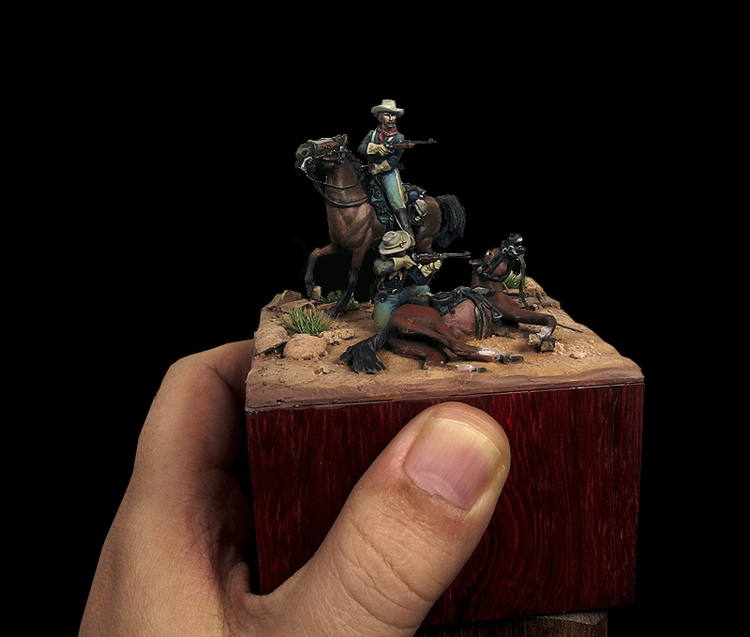 There are several advantages in using 36 mm miniatures when it comes to making vignettes, economy and space being the two mayor ones. A vignette with say, fifteen 36 mm miniatures can be done in no more than the size of the palm of your hand, and of course the economic cost is way lower than a same one done in a bigger scale. All this without losing quality and the "eye catchy" factor.
As we increase the number of sets in our ranges, we will also expand to other historical periods or subjects that we find appealing and irresistible. So, maybe in any given moment we may release that "must do" vignette/subject that has been lurking in the back of your mind.
We do count on you for this thrilling project!!
If you wish to register to our site, we will send you information regarding new and future figure releases, events, publishing and any other issues that may be of your interest.
Thanks a lot for your trust and support!!